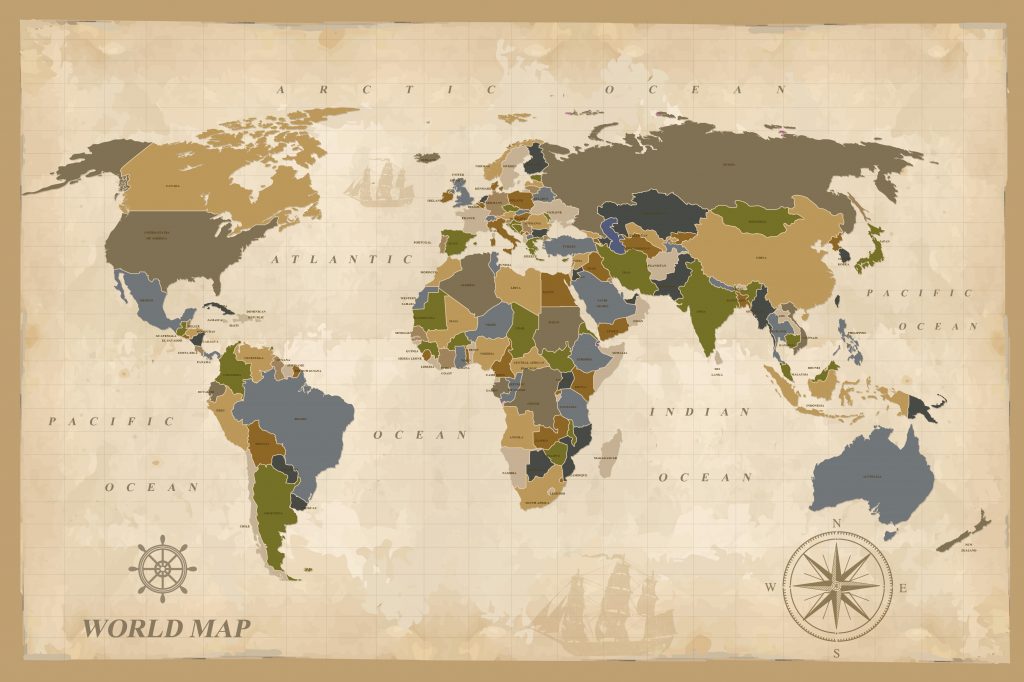 Visiting new places is always fun. Here are a few place's I've been and some of the cool things I've done there. I'm always adding to this page, so check back soon!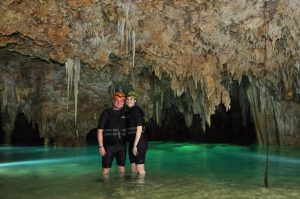 Playa Del Carmen, Mexico
We have visited Play Del Carmen several times, but this is one of my favorite pictures from a visit there. Rio Secreto is a nature reserve in Mexico, but that doesn't do it justice. We basically got to visit an underground river that the ancient Mayan's believed was the entrance to their 'underworld". There were times we were so deep in the earth that flipping off a flashlight meant pitch blackness that your eyes couldn't adjust to. A diving team from the University of Michigan had divers on site when we visited who were spelunking the caves… many that we passed they still hadn't explored.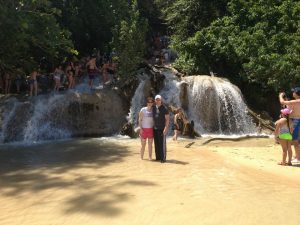 Ocho Rios, Jamaica
The people in Jamaica are very relaxed, or "Irie" as they like to say. On one of our visits to Jamaica, we visited Dunn's River Falls. It's a bit of a tourist "must see" in Jamaica. Its a 600 ft long waterfall that forms a sort of "natural staircase", and climbing the falls is something tourists love to do. Amber and I aren't your typical tourists though. We got to admire the beauty of the falls all the way to the beach where the falls empty right into the sea. Cool fact: the falls are rebuilt continuously with travertine from the sediments in the spring that feed them.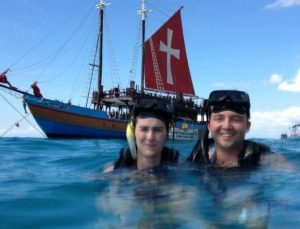 Grand Turk – Turk and Caicos
I really liked the people of Grand Turk. We were told that there was no jail on the island… everyone knew everyone else, so if someone stole something or did something wrong it wouldn't be hard to find out who. We made a few new friends during our visit, and had the opportunity to "power snorkel" off the coast. This photo is of us and a few of our friends who managed to catch a sea turtle, who was a bit of a ham for the camera it seemed.
Bird Island – Antigua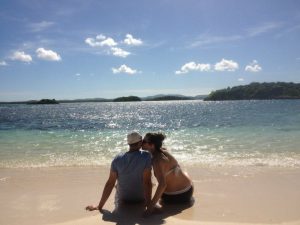 When we visited Antigua and Barbuda the first thing we did was check out some of the local shops and some of the local historical buildings. Then we caught a small boat to Bird Island, one of the most unspoiled places I've ever been. Living in Florida, you see your share of beaches, but not like this. It's not often that you get to just sit and relax in a place like this, and we were really grateful for the experience.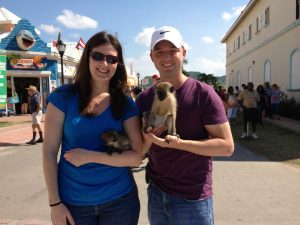 St. Lucia
We had one of our more daring adventures in St. Lucia with my family. Zip-lining we had done before, and it was no big deal. Zip-lining through trees almost 100 ft tall in a tropical island isn't scarier I think, but it is definitely more beautiful. We got to fly over rivers and gorges, and there were several parts that the line was so long that you had to tuck yourself into a ball to pick up enough speed to make it to the next platform. LOVED the people in St. Lucia as well, and we got to sample some local cuisine.
St. Marteen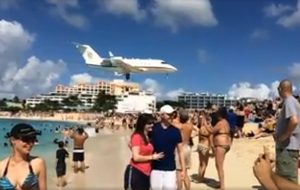 We took this photo on our second trip to St. Marteen. On the first visit, we explored the French side of the island and met some… interesting… people. We had a great opportunity to snorkel off one of the reefs there, and had some great food. The trip this picture was taken on was from Maho beach, on the Dutch side of the island. If you haven't seen it on the travel channel, planes land on the islands only runway, and come over this beach so low that people get blown back by the planes jet wash.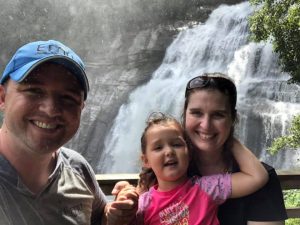 Barbados
In Barbados we met some of the most funny and laid back guys I've ever run into. Boating along the coast, we saw a bunch of smoke coming up from the forest on shore. "What's that?" I asked. "It's a Bob Marley concert!" our new friend yelled over the sound of the boat engine. We had a good 5 minute laugh at that one, and spent the rest of the day snorkeling near a shipwreck of a WWI boat in Carlisle Bay.
St. Thomas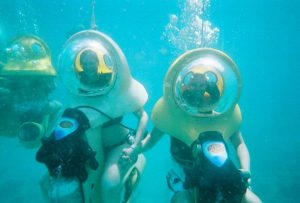 St. Thomas is an island we have visited many times. It's a place you really have to go off the beaten path to get away from the tourist traps. That said, there are a few perks to getting into the touristy areas. One is a guided SNUBA tour that allows you to put your head in a bubble on an underwater scooter and drive around underwater. Actually a really cool experience!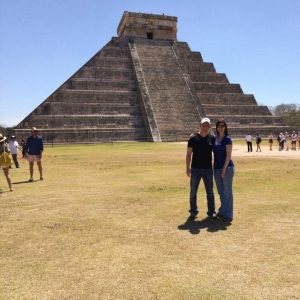 Yucan Peninsula, Mexico
This is one we officially got to check off our bucket list. I had always really wanted to visit the Chichen Izta, considered to be one of the 7 wonders of the modern world. Being able to walk around a city built by a civilization almost 2000 years ago was surreal… being able to reach out and touch something built by someone so long ago was something I history buff like me will remember a long time.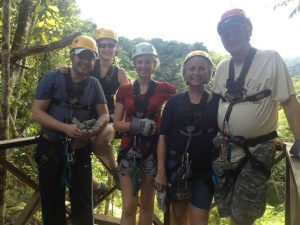 Nassau, Bahamas
Since we came here on a cruise ship, we honestly didn't get to see much of the island beyond the absolutely insane driving that goes on by the locals there. We did get to visit some shops and try some local food, as well as buy some local Nyquil, which was literally 5 times what it cost in the States. I don't know if it was because we bought it in an area designated for tourists, because it was more expensive to import, or both, but regardless, we got to sleep a little better that night as a result. We are planning on going back and visiting the Atlantis resort sometime soon.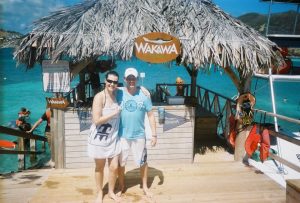 St. Kitts
When we visited St. Kitts the first time, we got some shopping in and played with some monkeys. When we visited the second time, we were a bit more ambitious. This is a photo of Amber and I at the summit of Mount Liamugia, a stratovolcano about 3800 ft tall. Hiking it was no small task, but being able to walk though a rainforest with monkeys jumping through the canopy and the sounds of bird and wind was a really unique experience.