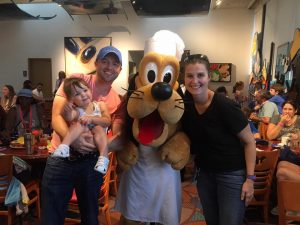 My name is Steve, and I'm thrilled that you decided to stop by and check out my site.
Sincerely, thank you.
I believe that one of the most important things in life is to keep learning and growing. Relationships, skills, culture, and knowledge shape our lives… and growth is the vehicle we use to make our lives better. This site is a showcase and a diary, a personal reminder and a motivator, and a way for me to share how I am growing and what I am learning with the outside world.
I'm a guy who lives in a modest house in Brandon, FL. I am married to a beautiful girl named Amber, and have a beautiful little one named Finley. As of the time of this writing, we are expecting another addition to our family soon!
Amber and I worked together during the first 3 years of our marriage on a few cool things. First, we tried to spend a lot of quality time together as newlyweds. I am a firm believer that family comes first, because without strong support everything else you attempt in life is that much harder.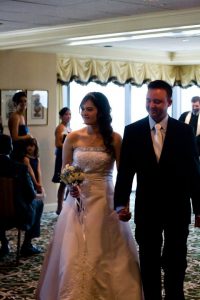 Second, we worked hard and sacrificed to become debt-free.  During the first year of our marriage, I sold my beloved (paid for) Honda S2000 convertible to give us a leg up on our future. We both worked two jobs and now we drive two paid for cars and have no debt other than our home mortgage… no credit cards, no student loans, no consumer debt. We have a fully funded emergency fund of 6 months worth of expenses in the bank, and it helps us sleep really well at night. It has also given us a freedom as a couple that has really helped define us, as well as the great experience of making a goal as a team and accomplishing it. This experience I feel has mode us both very hopeful for the future.
We took some time to play, too. In the last three years, we have been to many other countries, made a lot of new friends, and visited many new places. We have hiked to to summit of Mount Liamugia on the volcanic island of St Kitts, and explored the ancient Mayan ruins at Chichen Izta. We have ziplined in St. Lucia, power snorkeled in Grand Turk, explored shipwrecks in Barbados, and stood feet below landing planes on Maho beach in St. Marteen.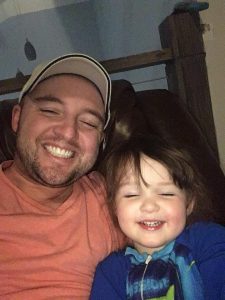 House projects and renovations are a hobby of mine. I've learned to tile and lay hardwood, build concrete block walls, stucco, wallpaper, install toilets and appliances, install A/C systems, and create custom cabinets in my time as a homeowner over the past few years. I think a lot of it looks pretty great now, although I will admit that there were times that the house was in pieces and I had to lean on my wife's patience.
I own a company called Emu Web Marketing, which has accomplished some pretty incredible things for our clients.
So what about now? Currently, I am working hard to increase my skills in creative design. I am already fluent in Adobe Creative Suite programs like Photoshop, but I am also learning a lot of cool things in other programs like 3dS Max, After Effects, and others. I'm continuing to make progress in coding languages like PHP, JQuery, and CSS. I also have a bit of a soft spot for video production, app creation, and game design, although I'm not yet fluent in any of these. I love to learn though, so check back in a few months.
Learning and experiencing new things is a passion of mine, and I intend to carry that passion forward to the future. I have a few dreams in life… to own a company that I don't have to work at, to be physically fit, to be financially free, to have the house paid off, to grow my family. Stay tuned. I'll reach all those dreams soon.
Thanks again for visiting!